Read Genesis Nanotech's Latest 'Nano-News' from Our Award Winning Nanotechnology Blog
Catch Up on the Latest and News You may have Missed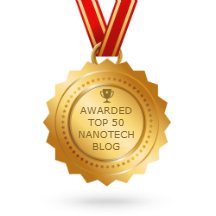 This unique class is the next step forward in metamaterials that can be tuned "on-the-fly" to achieve desired properties, and applied to make intuitive objects: e.g. armor that responds on impact; car seats that reduce whiplash; and next generation neck braces.
" …. Systems with neuromorphic chips that imitate the way the human brain works offer significant advantages. These types of computers work in a decentralised way, having at their disposal a multitude of processors, which, like neurons in the brain, are connected to each other by networks. If a processor breaks down, another can take over its function.
What is more, just like in the brain, where practice leads to improved signal transfer, a bioinspired processor should have the capacity to learn."
There is a lot more new technology beyond antimicrobial nanoparticles coming from the field of nano-fabrics. Other desirable clothing characteristics that could be achieved with nanotechnology include self-cleaning fabrics, water-repelling textiles, and clothing that can reduce odors by chemically changing the compounds that cause bad odor.2 These innovations would take advantage of nano- specific properties, particularly the high surface area per volume ratio of nano-sized materials that increase the exposure of active surfaces to the surrounding environment.
Read More about Nano-Enabled Energy Storage (Nano-Enabled Batteries and Super Capacitors); Latest on Nano-Enabled Drug Delivery and Therapy (Cancer, Alzheimer's, Parkinsons); Graphene Nano-Enabled Microbic Water Filtration … and so much more! https://genesisnanotech.wordpress.com/
Watch Some of Our Latest YouTube Videos
Mobility Disruption | Tony Seba, Silicon Valley Entrepreneur and Lecturer at Stanford University
Tenka Energy, Inc. Building Ultra-Thin Energy Dense SuperCaps and NexGen Nano-Enabled Pouch & Cylindrical Batteries – Energy Storage Made Small and POWERFUL!